Getting a seamless journey is desired by all. In North Bengal, Siliguri includes a good number of leading car hire agencies. Some of them are car leasing companies. In other instances, travel agencies run them. If you opt for such convenience, connect with one.
The reason why people hire private transport is not unexplored anymore. The main difference between private and public transport involves public transport rules you. Here, you rule private transport. From your time to your comfort to ease of traveling, it looks after all such aspects. Ensure the best Bagdogra car rental service for you.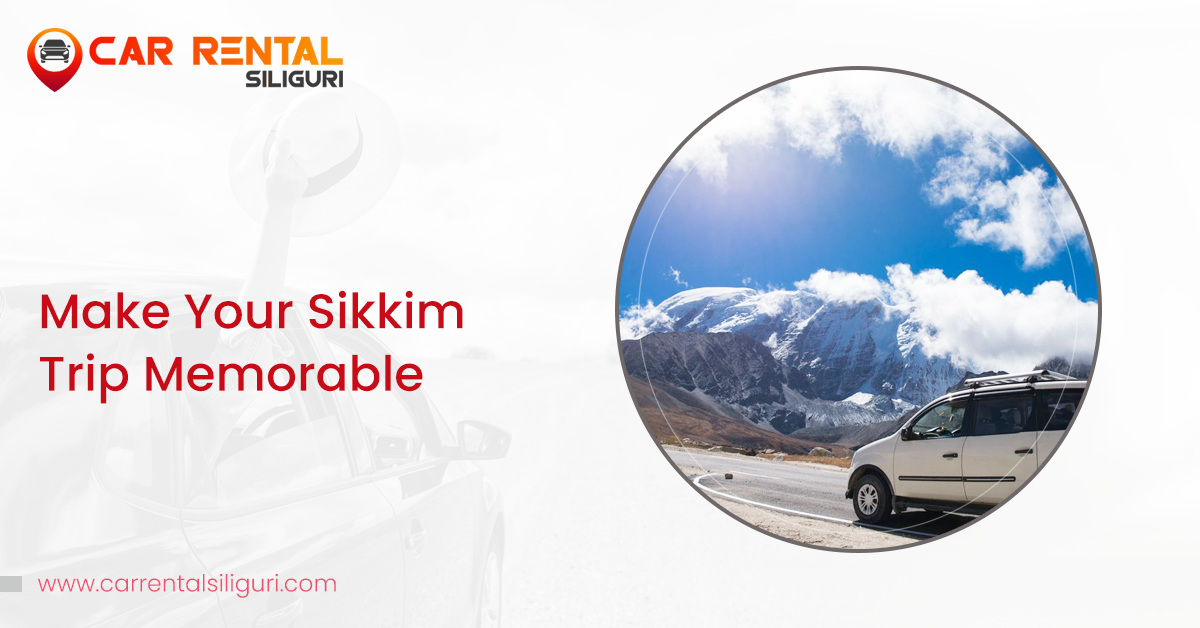 North Bengal provides the best of the best tourist destinations. And this blog talks about Sikkim, one of the spectacular attractions.
Off To Magnificent Sikkim
Sikkim is no less than heaven to adventure lovers and honeymooners. It's one of the incredible North-eastern states in India bordered by Nepal, Bhutan, and Tibet that surrounds the part of Mount Kanchenjunga. The stunning landscape of snow-covered mountains is worth witnessing in Sikkim.
Depending on your season preference, you can visit this ethereal region. Spring here offers flouring vistas of flowers that are full in bloom during this time, a perfect retreat for honeymooners. The Winter season is incredibly great at serving honeymooners. The spread of snow during the winter season turns the region more exclusive. Whether honeymooners or nature lovers, Sikkim is an unmatched delight for you.
The Summer season is one of the ideal periods to visit Sikkim, best for recreational activities like trekking or tourism when the temperature ranges from a minimum of 13C to a maximum of 28C. The weather during this season remains breezy, cool, and pleasant. At the same time, you feel the warmth of the Summer season.
While on the other hand, Monsoon rejuvenates the region. When the southern portion of Sikkim witnesses more summer rains, the northern portion of the state spots the winter rains. The heart-captivating scenario during Monsoon is sure to fill your experiences with utmost delight.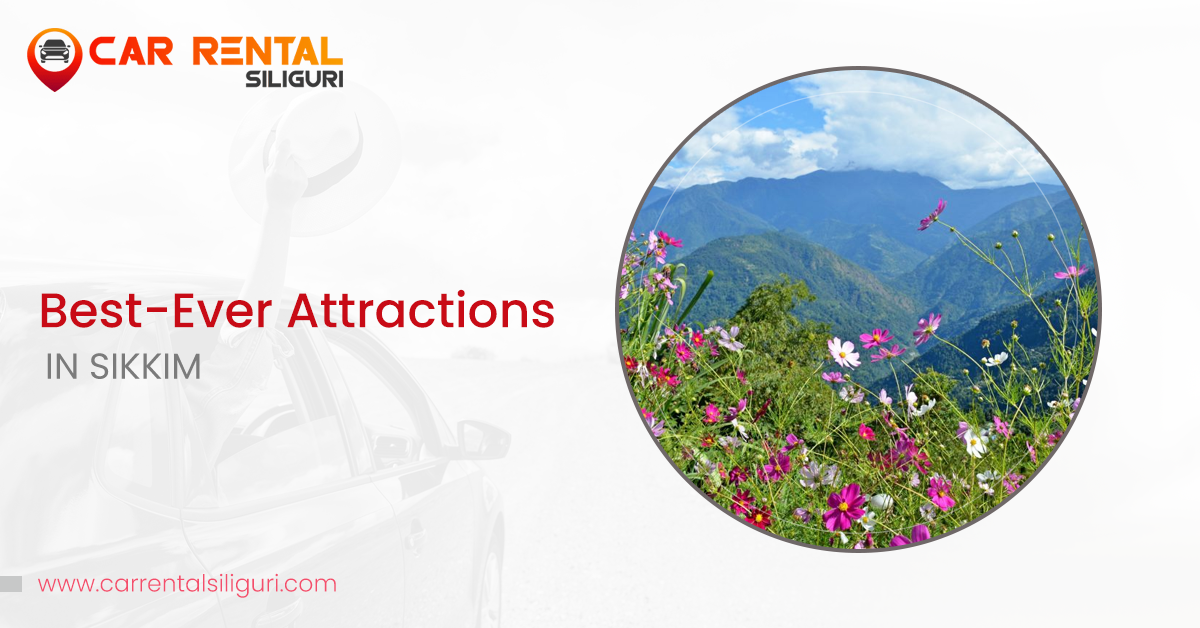 South Sikkim covers Tarey Bhir, Tendong Hill, Siddheswar Dham, Char Dham, Sri Vishwa Vinayak Mandir, Temi Tea Garden, Maenam Hill, Sai mandir, Samdruptse Hill, Ravangla, and more.
North Sikkim includes Lachung, Lachen, Yumthang, Gurudongmar Lake, Cholamu Lake, Chopta Valley, Thangu Valley, Mangan, Singhik, Seven Sister Waterfall, Mt. Katao, etc.
Gangtok is the heart of the state, the capital, and offers an alluring setting in the lap of mountainous settlement. Did you know this city is one of the cleanest places in India? Yes. It's a combination of everything like choicest restaurants, pubs, accommodation, astonishing views around, rich in culture and heritage.
Avail of the most trusted car rental service provider to keep your road ride secure and pleasurable. Expect on-time pickup and drop, luggage security, comfy sitting, and additional features at your convenience. Explore the place to the hilt with the optimum assistance ensured by your agency.
---